Mr Ind specialises in complex gynaecological surgery and many of his patients have been referred by other gynaecologists. He is one of the country's most experienced laparoscopic surgeons as well as being a pioneer of robotic surgery having performed the first robotic gynaecological procedure in the UK.
He is Head of Department of Gynaecological Oncology at the Royal Marsden and Medical Director of private care. He is also currently President elect of the Society of European Robotic Gynaecological Surgery (SERGS).
Women's General Health Check
Colposcopy
Colposcopy is a detailed examination of the cervix using a specially designed microscope. It can be used to identify pre-cancerous changes in the cervix and assess whether treatment is necessary to prevent cancer developing in the future.
Find out more
Women's Cancer
The department of health advises that most women with gynaecological cancer are managed by a sub-specialist team. The best evidence in medical literature suggests that women with gynaecological cancer do better if managed by a gynaecological oncology accredited surgeon compared to a general gynaecologist or a general surgeon.
Book an appointment
We offer remote appointments, either by phone or video call, for people who are unable to get to one of our clinics. These appointments are as comprehensive as a face-to-face appointment. If a physical examination is deemed necessary then arrangements will be made for you to be seen in person.
Sometimes you just want to make sure that everything is as it should be. We offer a general women's health check with comprehensive feedback, advice and support.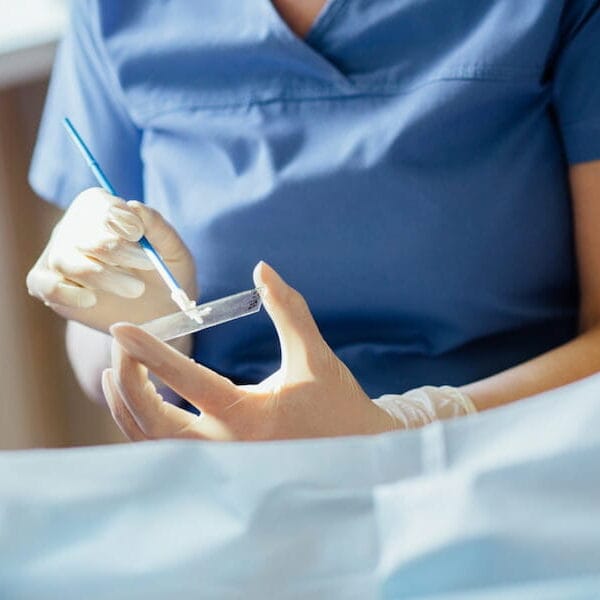 Nearly all abnormal smears show no more than minor changes in cells on the cervix (the neck) of the womb). These changes act as an early warning sign that over time, cervical cancer may develop if the minor changes are not managed appropriately.
Robotic/Laparoscopic Surgery
Many gynaecological operations that used to require open surgery can now be performed using keyhole techniques. Minimally invasive surgery offers patients a number of benefits, leaving smaller scars and being associated with better results and a quicker recovery.